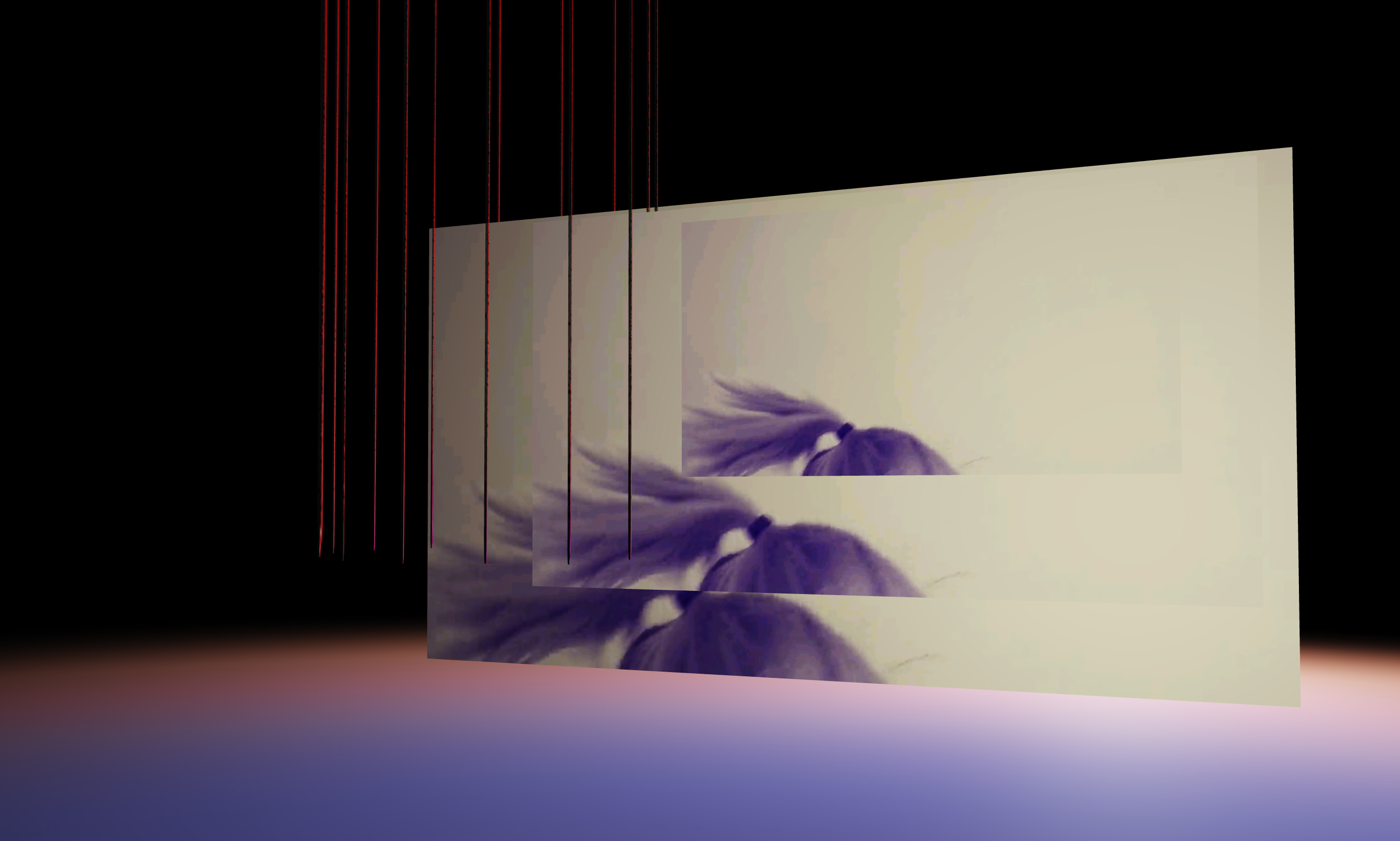 (play)ground-less: hollow tongues
Gasworks, Vauxhall

At Gasworks, artist group (play)ground-less remotely develop a virtual environment to performatively connect with the viewer, generating live process based content. The artists are working with games engine focused and digital arts studio Werkflow to build a space within a space: an immersive sound installation in the exhibition space that connects into a VR space and vice versa. As the viewer enters the virtual environment s/he will be taken through a fictional narrative that the artists will deliver remotely in real time, through image, text and sound uploads in order to explore ideas of territorialisation and representation. Direct communication into VR space will also be generated by the artists via a live audio stream from each city.

(play)ground-less is a collective of four female artists living in four different cities and three different countries. We share a practice together that explores the politics and the aesthetics of technology, and their implications/ interplay in the digital realms as well as the physical reality. Our key interests lie in tactility, and that gives us a ground to reimagine both the body in transformation through technology, as well as spaces whether they are inhabited virtually or physically.

VR environment created in collaboration with Werkflow
Sound design by Dane Law
The project is supported by Arts Council England

(Play)ground-less: hollow tongues, forms the 4th assembly of the Itinerant Assembly project. Itinerant Assembly is curated by Alice White, Chloe Hodge, Hannah Zafiropoulos, Rosie Hermon, Tiffany Leung and Xiaoyi Nie as part of the Curating Contemporary Art programme Graduate Projects 2017, Royal College of Art, working in partnership with Gasworks.